Editor's note:Roy White, currently fully rebuilt his 1995 Honda civic with MaXpeedingRods adjustable coilovers. In this article, he shared his using experience, particularly with install guidance and how he managed to get them even.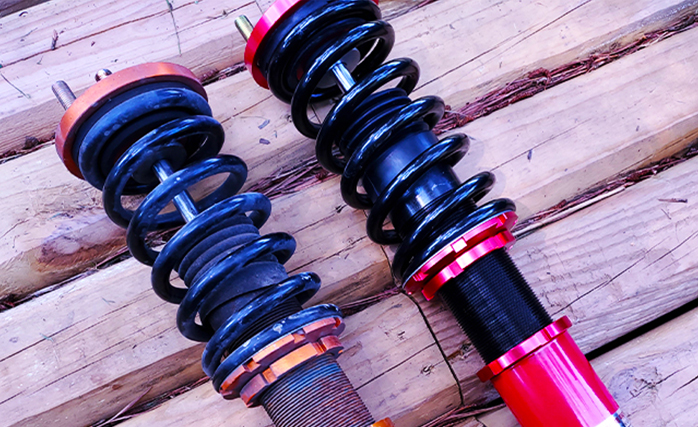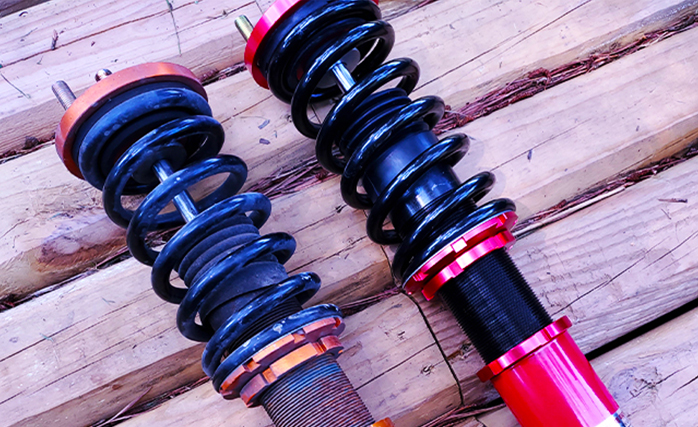 New against old! Install was just as simple.
I have had good time to drive around and get a good feel of the coilovers and I am impressed.
The damping feature helps dial in stiffness or softness in between the front and rear to better assist with traction concerns, whether it is straight line or cornering, and they are a very smooth ride, even at the stiffest setting. They can provide a ride height close to stock, or slam the belly on the ground drop if that's what you like, and a good range in between. When you look at the cost, I honestly did not expect to get the quality product that I did, for the price listed. These coilovers do not disappoint!
Installation is pretty straightforward, but professional assistance is always recommended for anyone not looking to take on the task, or if you're new to adjustable suspension.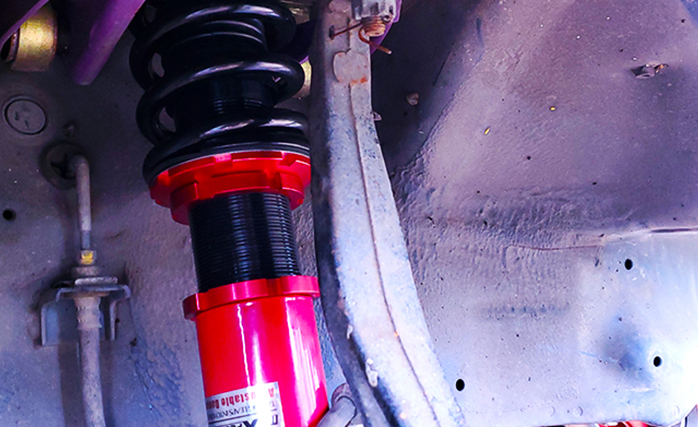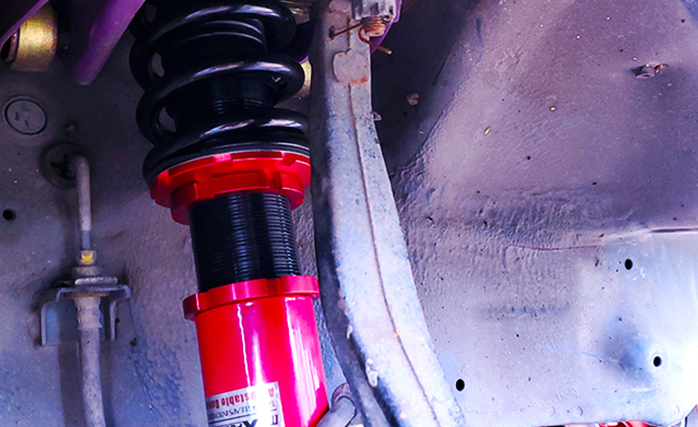 The process is pretty simple though, should you wish to take it on yourself. Simply pre-adjust each coil length, before installing, by loosening the bottom lock nut and raising it up to where you want it to sit, then raise the lower shock body til it meets and locks again with the lower lock ring, (right tighty, lefty loosey fashion). When you're satisfied, they should measure equally from the top of the body plate, to the top of the lower lock ring (see picture 1)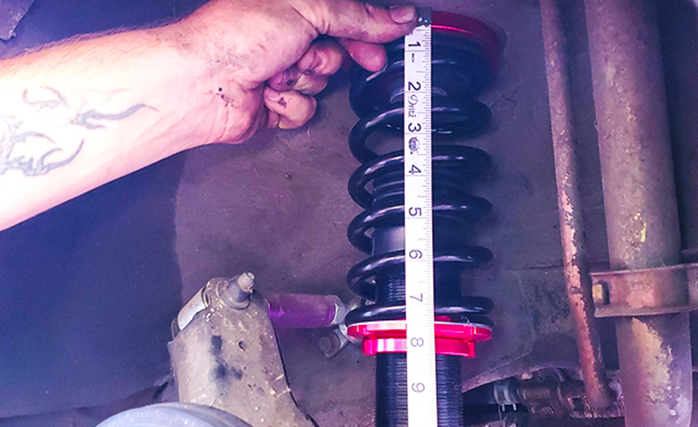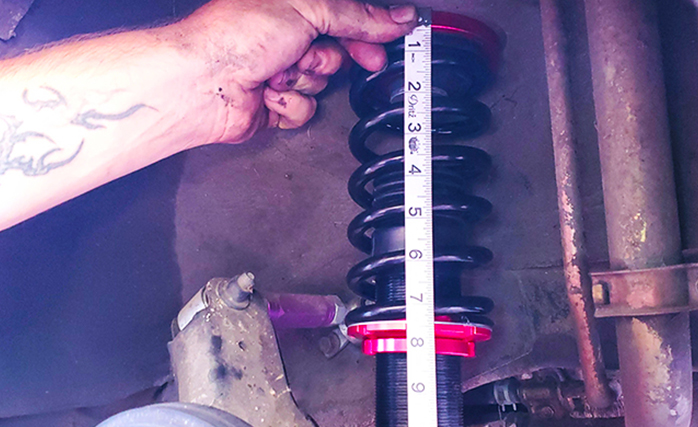 I measured mine to 10 inches on all of them. This is done before pre-loading and tightening them down.
Once you're happy with your height, pre-load the coil by placing a small trolley jack under the ball joint and raise it enough to where it would sit if it were lowered to the ground; the lower control arm should be parallel to the ground, then tighten the upper and lower coilover bolts.
After all have been completed, replace your wheels and remove your jack stands and lower the vehicle to the ground. Once it is on the ground, measure each wheel.
These measurements will be taken from the bottom lip of each fender, to the top lip of the rim (see picture 2 and 3)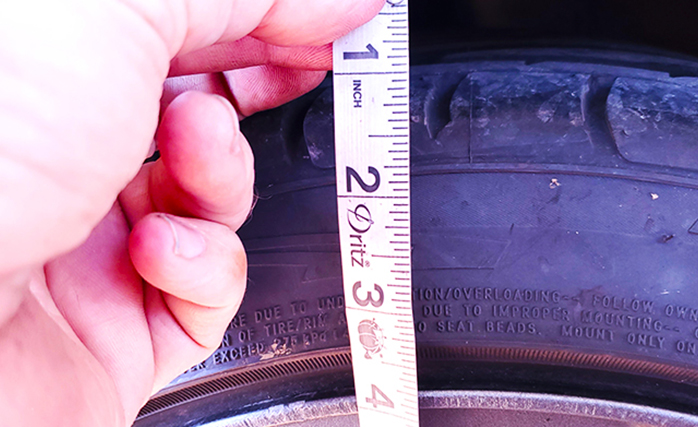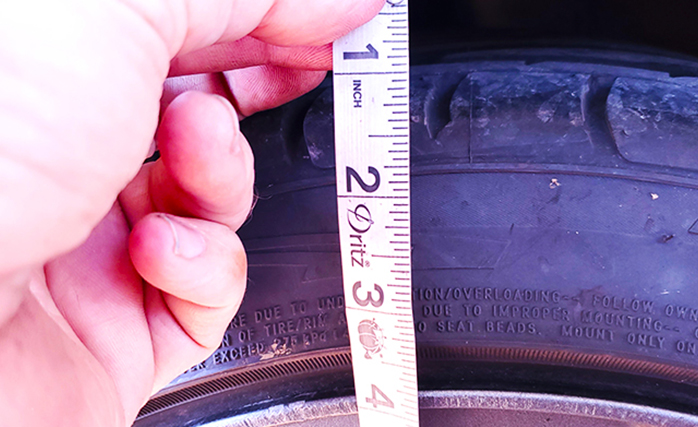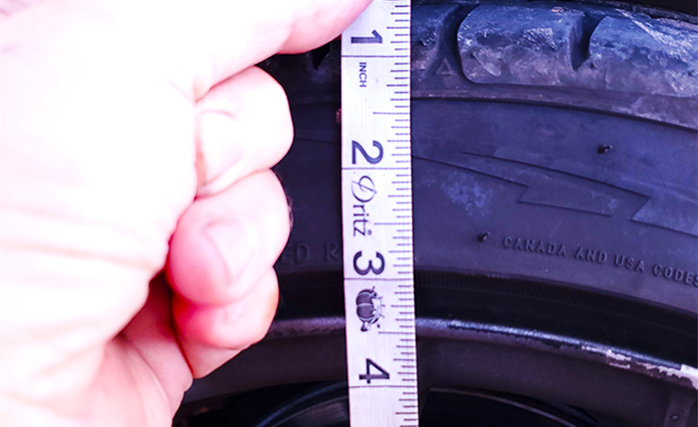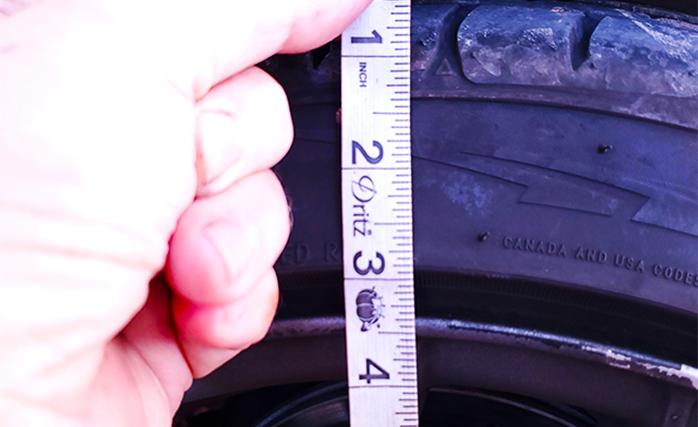 You will notice, right off, the rear measurements will differ slightly from the front. This is okay, as long as they are the same on each side; rears and fronts. My setup put me at 4 inches on the back and 3 and a half inches in the front. You can adjust the height as needed, if you want them higher or lower (there is AMPLE adjustment range here) should you desire, and Maxpeedingrods has supplied an easy to read instruction sheet to help you along the way with this!
The damper adjustment sits in between the upper bolts you'll find at the top of the shock tower in your engine bay. Turn the center knob to the left for softer ride, to the right for stiffer. It should turn easily by hand, and you'll feel a click at each level. From full stiff to full soft should be 24 clicks! Where you want these set will depend upon your driving habit and vehicle use.
Each motorsport, if you compete, will require unique properties; stiffer rear and softer front, or softer rear and stiffer front. Stiff on the front will help keep the nose of the vehicle from "diving" while braking (especially in turns) and stiff rear will help keep the car from "squatting" on heavy acceleration. It will take some time to get them set perfect for your need, this is expected. You'll also want to check your height measurements periodically at first, as some settling can occur. Don't be alarmed if you see your fender measurements (shown above) do not match later on, just adjust the height where you need to by using that very helpful supplied instruction sheet!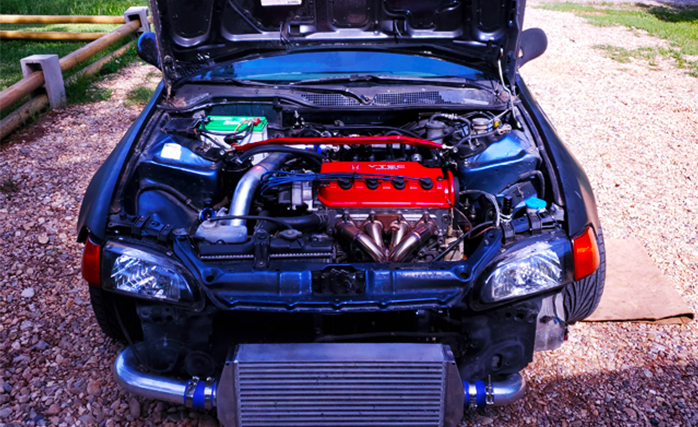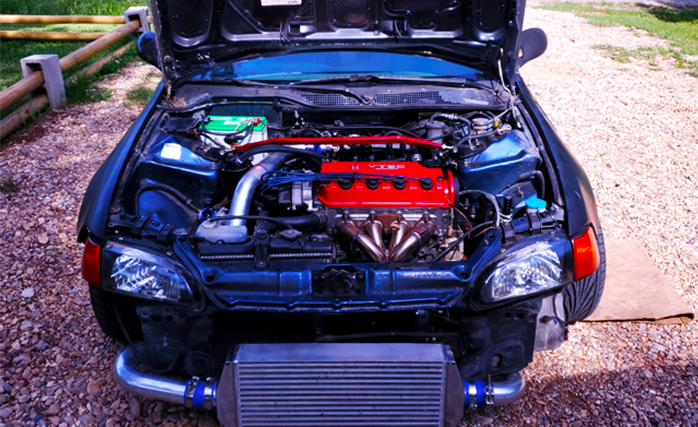 As mentioned, your adjustments will depend on your driving demands. Once you're satisfied with how your ride characteristics feel, you're complete! Although not necessary; I suggest checking them at a minimum of each oil change interval (3 months/3000 miles) to ensure you're still where you want it set (adjust as needed). It only takes a couple additional minutes to do so, and is worth the added peace of mind!