* OEM-Quality. Direct Replacement
* Ductile Iron QT450-10 - High temperature resistance (up to 700℃)
* K418 Alloy - Stable & High Oxidation & Temperature Resistance(up to 900℃)
* Cast Aluminium Blade - Good Air Tightness & Corrosion Resistance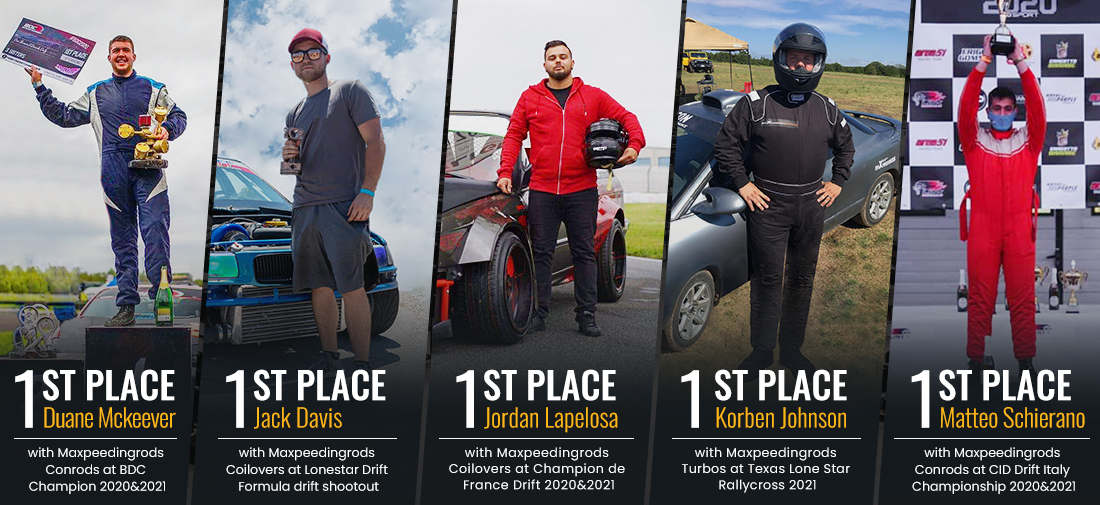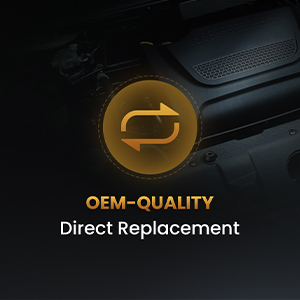 OEM-quality and size with little modification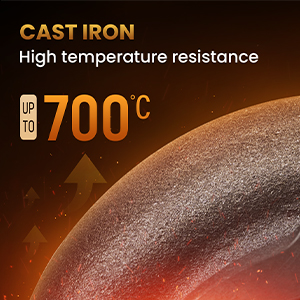 Turbine housing uses cast iron withstand temperatures up to 650 degrees Celsius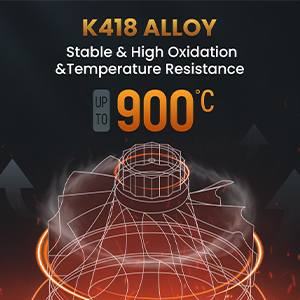 Steel Turbine Wheel made from the special K418 alloy to achieve high oxidation resistance and stability under high temperatures up to 900 degrees Celsius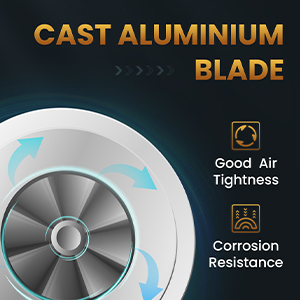 Cast aluminium blades with good gas tightness and corrosion resistance
Application
Compatible for Audi A4 2.0 TFSI (B7) BGB 200HP 147KW 2004 - 2008
Compatible for Audi A4 2.0 TFSI (B7) BWE 200HP 147KW 2005- 2008
Compatible for Audi A4 2.0 TFSI (B7) BUL 220HP 147KW 2005 - 2008
Compatible for Audi A6 2.0 TFSI (C6) BPJ 170HP 125KW 2005-
Compatible for Seat Exeo 2.0 TFSI BWE 200HP 147KW 2009 - 2012
Specification
Turbo Model: K03-2080DCB5.88KCAXK
Engine model: 2.0 TFSI along
Cooling Type:water Cooling
Bearing Type: Floating Bearing
Trust bearing: 270 Degrees
Horsepower: Up to 220hp
Condition: Brand New
Warranty: one year warranty for any manufacturing defect
Accessories: You will get exactly as shown in the picture above

Part & OE Number
53039880106 , 53039700106
53039700087, 53039880087
5303-988-0086, 53039880086
5303-988-0106 , 5303-970-0106
5303-988-0087 , 5303-970-0087
06A145701A, 06A145701AX, 06A145701AV
06D145701B, 06D145701BX, 06D145701BV
06D145701C, 06D145701CX, 06D145701CV
06D145701D, 06D145701DX, 06D145701DV
06D145701E, 06D145701EX, 06D145701EV
06D145701F, 06D145701FX, 06D145701FV
06D145701G, 06D145701GX, 06D145701GV
06D145701H, 06D145701HX, 06D145701HV
06D145701J, 06D145701JX, 06D145701JV,
OE confirmation:
To identify your turbocharger, you must know the original part number of the turbocharger manufacturer. It is usually engraved on a plate or simply knocked out on the compressor housing.
It is also possible to search for the original manufacturer's number (OEM, OE) of the vehicle in the catalog.
Part Number. This is the original turbocharger number, the number that is provided directly by the turbocharger manufacturer (Garrett, compatible for Mitsubishi and so on).
OEM or shortly OE (original equipment manufacturer). This is the vehicle manufacturer number (Compatible for Mercedes, compatible for BMW, Audi, Ford, Toyota, Volvo, VW, and so on).
Both numbers are usually, but not always, present on the turbocharger. In our catalog both numbers are stored, but high priority is given to the turbo manufacturer number (Part Number). We recommend that you search for a suitable turbocharger for this particular number.
STEP ONE: Clean the plate or casing. It is very difficult to see the number, so the area needs to be washed or cleaned with a cleaner.
STEP TWO: Determine the original turbocharger number. Each brand of the turbocharger has its own number. Here are a few examples (select the manufacturer of your turbocharger).

Features
1. Turbine housing :Ductile iron QT450-10 shell with high-temperature resistance up to 700 degrees Celsius
2. Steel Turbine Wheel:Made from the special K418 alloy to achieve high oxidation resistance and stability under high temperatures up to 900 degrees Celsius
3. compressor wheel/blades:Cast aluminium with good gas tightness and corrosion resistance
4. OEM-quality and size with little modification
5. 100% BALANCING TEST: This Turbocharger you will receive has been balanced using the VSR machine technology.
6.The impeller is colored by five-axis CNC milling, the shape of the blade is more perfect, and the precision is higher.
7. Excellent Design And Processing and durable floating bearing structure + high-precision blade dynamic balance
Installation Suggestions
About Turbo failure:
The 6 most common failures are:
1. Oil starvation
2. Oil contamination
3. Impact damage
4. Blocked Engine breather
5. Over speeding of shaft and wheel
6. Hot shut down
Common causes of turbocharger failure:
1. Improper Lubrication / Lack of maintenance
2. Foreign object damageOverspeeding
3. Excessive oil pressure
4. High mileage engine
5. Engine Lacks Power
The following situation indicate the turbo failure:
1. Black Exhaust Smoke
2. Excessive Engine Oil Consumption
3. Blue Exhaust Smoke
4. Turbo Noisy
5. Cyclic sound from turbo
6. Oil Leak from compressor seal
7. Oil Leak from turbine seal
highly suggest you find professional mechanic to help you install it, here are somecheck list before installation.
1. Replace oil supply lines and fittings. These lines often become plugged with decomposed oil which restricts oil flow and drainage.
2. Do not used silicone or thread tape
3. Make sure all openings to turbo are open and not plug or capped off.
4. Shut off fuel or disable ignition and crank the engine for at least 15 seconds or until oil pressure is raised
5. Allow engine to fast idle (1,000 RPM) for 3 - 5 minutes to compatible for Seat turbo seals
6. Always let engine idle for 3 -5 minutes before shut down, otherwise the turbo will continue to spin without oil lubrication and pressure
7.When changing oil, be sure to prime oil filter

Note
* Please double check your old turbo part number and car details matches up with one of the OEM part numbers above
* Professional installation and modification is highly recommended (No Instruction Included)
* Any questions please feel free to contact us

Enter your destination to get a shipping estimate.
Shipping
1. We will ship your order in one business day once the payment is cleared.
2. Tracking number will be uploaded to your MXR customer account within 24 hours after shipment. Meanwhile, you will get the logistics notification mail.
3. Shipping time usually takes 2-7 business days when products available in local warehouses, and 5-25 business days to International addresses.
4. We only ship the item to PayPal verified shipping address if you pay with PayPal. Please make sure your shipping address is the same as PayPal.
5. Import Tax: We do not cover any import Duty and Tax. Customer should be responsible for the Import tax.
6. Please understand that extra shipping fee may be needed for some International customers, especially buyers from affiliate islands of France, Italy, Portugal, Spain and so on.
Return Policy
We committed to provide good quality products to all our customers. We accept return or exchange within 30 days. No hassle for refund, 15 business days money back guarantee after we received the returned items. We hope that you will be pleased with your purchase. Your 100% satisfaction is our top priority.

1. If you are not satisfied with your purchase, please contact us as soon as possible after you received the item. Return shipping address will be provided and you will get the refund after we received the return item. All returned items must be in brand-new condition, unused and with original tags and packaging.

2. If the return is caused by the consumer, consumer should be responsible for the shipping fee. If due to our reasons, the goods received are damaged or not correct, and the consumer is not required to bear the shipping fee for this reason.
Important notice
1. Any returned item(s) without Return authorization will be rejected.
2. Please return your item(s) in original packaging and ensure that all packages are securely wrapped
3. We will not accept responsibility for loss or damage of goods during transit, please ensure that the insurance cover option is taken where possible
4. Upon receipt, all products will be inspected at our discretion in 3-5 business days. Then, the updated result will be informed.
If you have made a mistake on purchase and wish to cancel the order before it is dispatched please contact us by email as quickly as possible.