* OEM-Quality. Direct Replacement
* Ductile Iron QT450-10 - High temperature resistance (up to 700℃)
* K418 Alloy - Stable & High Oxidation & Temperature Resistance(up to 900℃)
* Cast Aluminium Blade - Good Air Tightness & Corrosion Resistance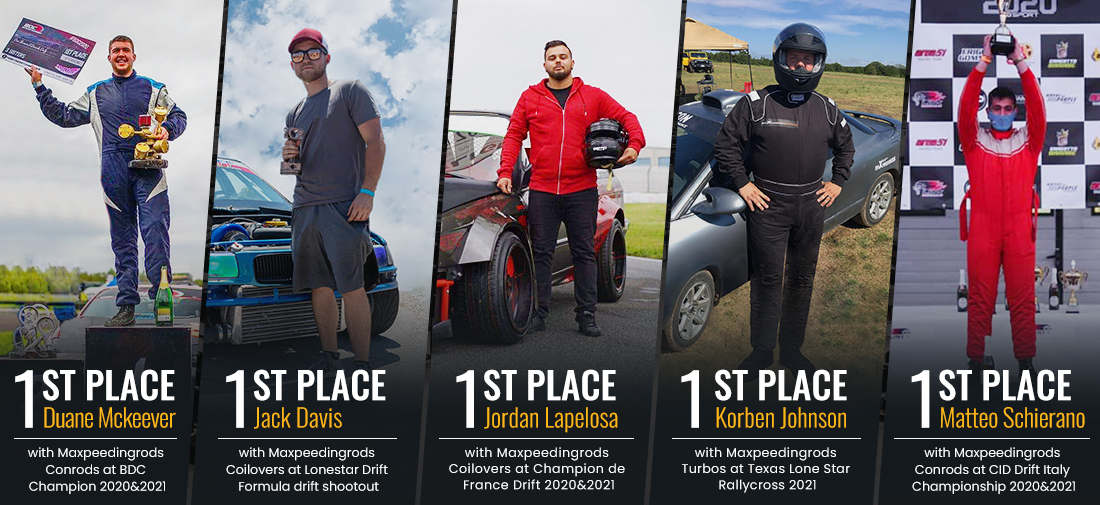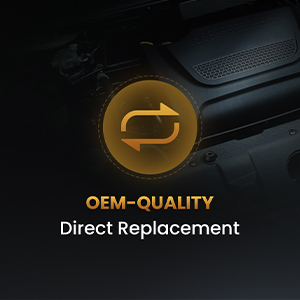 OEM-quality and size with little modification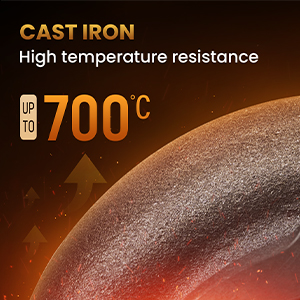 Turbine housing uses cast iron withstand temperatures up to 650 degrees Celsius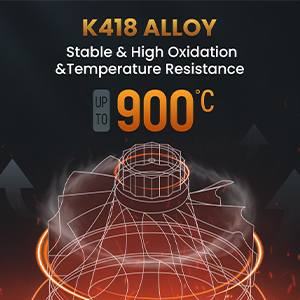 Steel Turbine Wheel made from the special K418 alloy to achieve high oxidation resistance and stability under high temperatures up to 900 degrees Celsius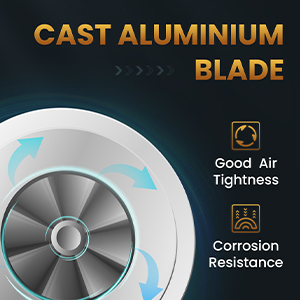 Cast aluminium blades with good gas tightness and corrosion resistance
Application
Compatible For Audi A4 2.0 TFSI (B7) BGB 200HP 147KW 2004 - 2008
Compatible For Audi A4 2.0 TFSI (B7) BWE 200HP 147KW 2005- 2008
Compatible For Audi A4 2.0 TFSI (B7) BUL 220HP 147KW 2005 - 2008
Compatible For AudiA6 2.0 TFSI (C6) BPJ 170HP 125KW 2005-
Compatible For Seat Exeo 2.0 TFSI BWE 200HP 147KW 2009 - 2012
Specification
Turbo Model: K03-2080DCB5.88KCAXK
Engine model: 2.0 TFSI along
Cooling Type:water Cooled
Bearing Type: Floating Bearing
Trust bearing: 270 Degrees
Horsepower: 147kw/200hp
Actuator Type: Electronic Actuator
Turbo Type: Individual
Universal Fitment: No
Finish:Matte
Condition: Brand New
Warranty: one year warranty for any manufacturing defect
Accessories: You will get exactly as shown in the picture above
package size:48x39x25cm
package weight:13620g
Package included:
1x turbo
2x flange gasket
4x Oil/water Port Gaskets

Part & OE Number
53039880106 , 53039700106,
53039700087, 53039880087,
5303-988-0086, 53039880086,
5303-988-0106 , 5303-970-0106,
5303-988-0087 , 5303-970-0087,
06A145701A, 06A145701AX, 06A145701AV,
06D145701B, 06D145701BX, 06D145701BV,
06D145701C, 06D145701CX, 06D145701CV,
06D145701D, 06D145701DX, 06D145701DV,
06D145701E, 06D145701EX, 06D145701EV,
06D145701F, 06D145701FX, 06D145701FV,
06D145701H, 06D145701HX, 06D145701HV,
06D145701J, 06D145701JX, 06D145701JV,
Features
1. Turbine housing :Ductile iron QT450-10 shell with high-temperature resistance up to 700 degrees Celsius
2. Steel Turbine Wheel:Made from the special K418 alloy to achieve high oxidation resistance and stability under high temperatures up to 900 degrees Celsius
3. compressor wheel/blades:Cast aluminium with good gas tightness and corrosion resistance
4. OEM-quality and size with little modification
5. 100% BALANCING TEST: This Turbocharger you will receive has been balanced using the VSR machine technology.
6.The impeller is colored by five-axis CNC milling, the shape of the blade is more perfect, and the precision is higher.
7. Excellent Design And Processing and durable floating bearing structure + high-precision blade dynamic balance
Installation Suggestions
About Turbo failure:
The 6 most common failures are:
1. Oil starvation
2. Oil contamination
3. Impact damage
4. Blocked Engine breather
5. Over speeding of shaft and wheel
6. Hot shut down
Common causes of turbocharger failure:
1. Improper Lubrication / Lack of maintenance
2. Foreign object damageOverspeeding
3. Excessive oil pressure
4. High mileage engine
5. Engine Lacks Power
The following situation indicate the turbo failure:
1. Black Exhaust Smoke
2. Excessive Engine Oil Consumption
3. Blue Exhaust Smoke
4. Turbo Noisy
5. Cyclic sound from turbo
6. Oil Leak from compressor seal
7. Oil Leak from turbine seal
highly suggest you find professional mechanic to help you install it, here are somecheck list before installation.
1. Replace oil supply lines and fittings. These lines often become plugged with decomposed oil which restricts oil flow and drainage.
2. Do not used silicone or thread tape
3. Make sure all openings to turbo are open and not plug or capped off.
4. Shut off fuel or disable ignition and crank the engine for at least 15 seconds or until oil pressure is raised
5. Allow engine to fast idle (1,000 RPM) for 3 - 5 minutes to compatible for Seat turbo seals
6. Always let engine idle for 3 -5 minutes before shut down, otherwise the turbo will continue to spin without oil lubrication and pressure
7.When changing oil, be sure to prime oil filter

Note
* Please double check your old turbo part number and car details matches up with one of the OEM part numbers above
* Professional installation and modification is highly recommended (No Instruction Included)
* Any questions please feel free to contact us

Enter your destination to get a shipping estimate.