* Fitment: The shock absorbers are compatible for Hyundai Tiburon 2nd. Gen 2003-2008 US Model,Compatible for Hyundai Tiburon 2002–2009 (Europe and Middle East),Compatible for Hyundai Tuscani 2003-2008,Compatible for Hyundai Coupe SIII 2003-2008
* High-quality Spring: Front: 7 kg/mm (392 lbs/in), Rear: 6 kg/mm (336 lbs/in); The spring distortion is less than 0.04% under 600,000 times continuously tests
* Adjustable Performance: Adjustable ride height (lowering 1''-3''); Adjustable pre-load spring tension; 24 ways Adjustable Damper
* Increased Hardness: Most components of the suspension parts are made from 6061 aluminum with T6 for increased strength and rigidity
* Pillow ball top mount: Pillow ball bearing top mounts for camber adjustment are designed to combat noise while tuning and offer greater feed back
* Notice: Please confirm your car model, model year and car chassis before purchase the coilover. If you have any question, please feel free to contact us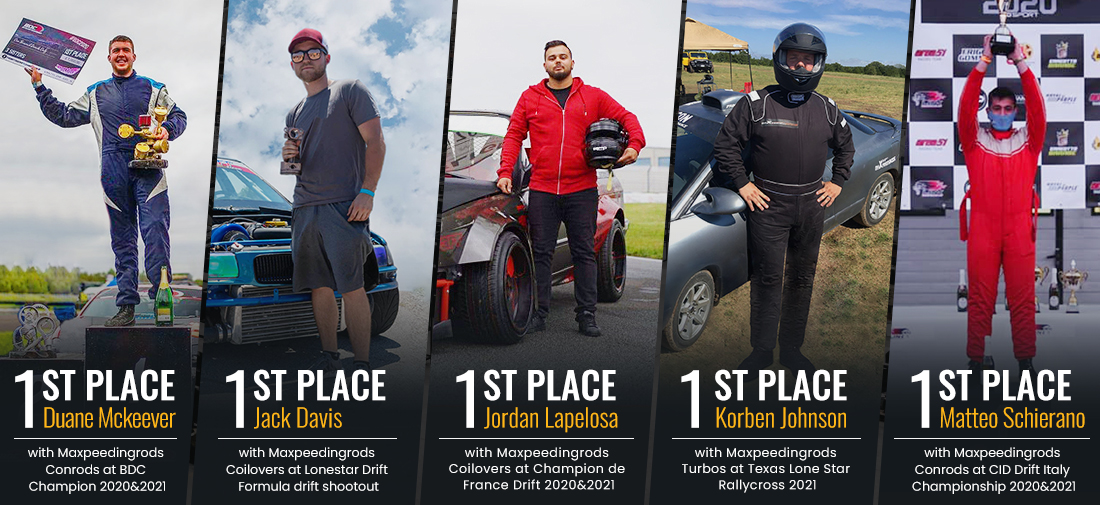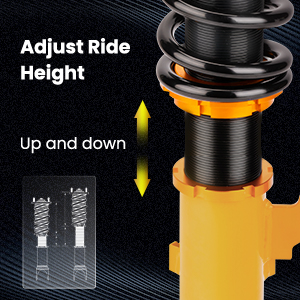 1. Adjustable Damping & Height
Unique 24 levels of damping adjustments ensure the stability of damping performance under various conditions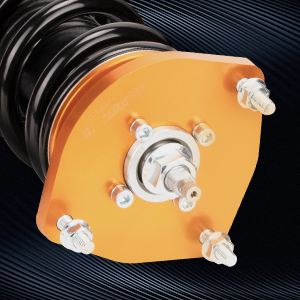 2. High Quality Components
Camber plates and Collars are made from 6061-T6 Billet Aluminum to increase hardness
Pillow ball top mount is designed for improving Steering feel and response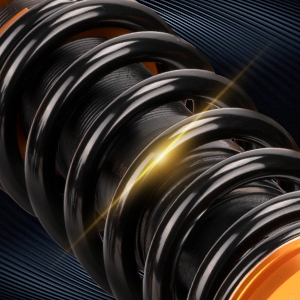 3.Hi-Tensile Performance Spring
Under 600,000 times continuously test, the spring distortion is less than 0.04%. With the special surface treatment, the spring durability and performance are highly improved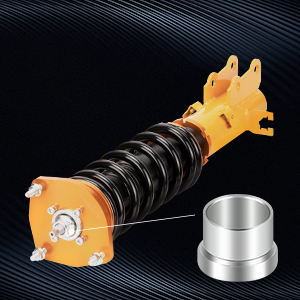 4.Twin-tube Constructioneal
Dust boot protects damper seal
Twin-tube shock design reduces oil leakage problems
FA Synthetic Shock Oil increase damper performance
Introduction
A coilover is an automobile suspension device. Thanks to built-in adjustability, coilovers offer the ability to be shortened or lengthened - lowering or raising the ride height of your vehicle through manual adjustment, without complex electronics or hydraulics. A coilover kit consists of a damper and a shock absorber with a coil spring around it. Maxpeedingrods provides performance aftermarket adjustable coilovers suspension kit compatible for Hyundai Tiburon, compatible for Hyundai Tuscani and compatible for Hyundai Coupe series. You can enjoy a comfortable riding experience in all road conditions.
Application
Compatible for Hyundai Tiburon 2nd. Gen 2003-2008 US Model
Compatible for Hyundai Coupe 2002–2009 (Europe and Middle East)
Compatible for Hyundai Tuscani 2003-2008 (South Korean)
Specification
Quantity: 2 piece front + 2 pieces rear as pictures show
Top mounts: Front OE top mounts required
Spring rate Front: 7 kg/mm (392 lbs/in)
Spring rate Rear: 6 kg/mm (336 lbs/in)
Damper: 24 Ways adjustable Damper
Adjustable height: Yes,lowering 1" to 3"
Adjustable camber plate: No
Shock type: Twin tube
Spring preload: 7-10 mm
Color: Gold
Warranty: one year warranty for any manufacturing defect

Features
-Adjustable ride height
-Adjustable pre-load spring tension
-24 levels of adjustable damper -- This allows you the ability to perfectly dial in your coilovers system. For a nice comfortable driving, set damping to full soft. For more spirited driving, set it to 16 clicks. For occasional track days, set it to full stiff.
-Pillow ball top mount -- this design helps combat noise while tuning. It also improves the steering feel and response
-Most components are made from 6061 aluminum with T6 for increased hardness -- the advantages include excellent strength, and aluminum helps keep the weight down.
-Hi Tensile performance spring - Under 600,000 times continuously test, the spring distortion is less than 0.04%. Plus, the special surface treatment is to improve the durability and performance.
-Improve your handling performance without sacrifice comfortable ride.
-All inserts come with fitted rubber boots to protect the damper and keep clean.
-A fast and affordable way to easily upgrade your car's appearance.
-Easy installation with right tools.
-Ideal for any track, drift and fast road and can also be used for daily driving.

Notice
- No instruction included; Professional installation is highly recommended.
- Please check our store for other auto parts you may be interested in.
- Please feel free to contact us for whatever we can help.

Enter your destination to get a shipping estimate.