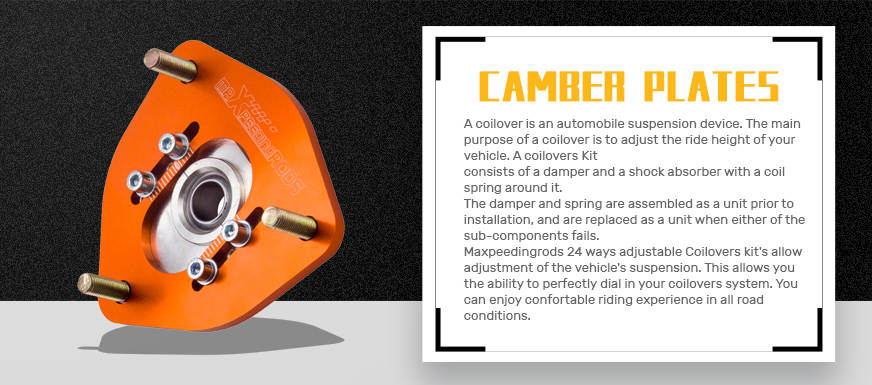 For Mitsubishi Camber Plates
Camber Plates, also called caster-camber plates, consist of a mechanical plate of manufactured steel with slotted adjustment holes that can set an individual vehicle tire at a negative or positive angle. Camber plates are basically an adjustable adapter for your shocks, it will be installed on top of the coilover strut and will allow the coilover to lean towards or away from the vehicle.
Maxpeedingrods is your best choise to buy Adjustable Camber Plates.
Showing 0 to 0 of 0 (0 Pages)